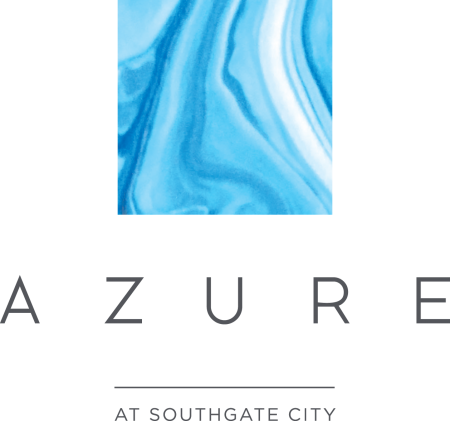 AZURE
BURNABY, BC
Inspired by the understated luxury that comes from stepping into a global first-class flight lounge, Azure takes design cues from the freedom and purity of soaring through clear and open skies. The delicate arc of the entrance canopy is distinctly reminiscent of the powerful sweep of an aeronautical wing. Vibrant blue accents draw your eyes skyward, focusing on 30 storeys of a gently curving glass façade meticulously designed by award-winning IBI Architects.
At Azure, your home extends beyond your own front door. Arrival at Azure reflects your pride of ownership as you are met by a sweeping water feature that flanks the entrance to an elegant lobby lounge. A greeting from your dedicated concierge enhances the experience of a soothing and convenient lifestyle for which Azure was exclusively designed. The cool and sophisticated lobby extends into an adjacent fireside lounge complete with a full kitchen and billiards for when you want to extend your entertainment to larger groups of friends, family and guests.
The homes at Azure will range from one to three bedroom homes, featuring impressive architectural details, over-height ceilings, expansive windows for maximum natural light and generously large balconies or patios with outdoor lighting to expand your living space. Cook and entertain in crafted gourmet kitchens with full-size stainless-steel appliances, islands and pantries in select new homes at Azure. This is what you have earned. This is what you deserve.