At Ledingham McAllister, we are wishing you a very happy Chinese New Year! We hope this time spent with your family and friends is filled with an abundance of good fortune and happiness. In celebration of the New Year, we have a few special gifts for you that we think you might like!
SYDNEY
Located within walking distance of SkyTrain and all the shops and services of the up and coming new Lougheed Mall, Sydney is Ledingham McAllister's latest luxury collection of tower residences.
Sydney will offer 25-storeys of one and den to three bedroom homes all serviced by over 14,000 sq.ft. of state of the art hotel-style amenities. Life at Sydney will achieve new levels of sophisticated and high-style living. This highly anticipated community will soon be ready for previewing. Register today to stay tuned for details to be among the first to receive any and all updates!
Coming Soon
Sydney Sales Centre
Address: 408-552 Clarke Road, Coquitlam, BC
Hours: 12 PM – 5 PM, Saturdays – Thursdays (closed Fridays)
Phone: 778.948.0333
Email: admin@sydneybyledmac.com
Web: sydneybyledmac.com
CEDAR CREEK
Inspired by the rugged and majestic British Columbia cedar, Ledingham McAllister's Cedar Creek welcomes you home with contemporary West Coast design and convenient living in the residential heart of the revitalized Edmonds neighbourhood of South Burnaby. A fresh new community within easy walking distance of Sky Train, shopping, education, entertainment, recreation and every conceivable amenity for easy and active living.
The New Year means it's time for new décor! To help you get started, Ledingham McAllister is now offering a promotional decorating allowance. For a limited time only, there will be an opportunity to save up to $10,000* on select homes at Cedar Creek. Don't miss out on your chance to be one of the first to live in this thriving community!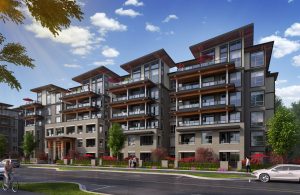 Now Selling Phase 1
Cedar Creek Sales Centre
Address: 7166 14th Avenue, Burnaby 
Hours: 12PM – 5PM Saturdays – Thursdays (closed Fridays)
Phone: 604.529.8868
Web: liveatcedarcreek.com
Email: admin@liveatcedarcreek.com
WATERSCAPES
Waterscapes is Ledingham McAllister's award-winning, master-planned community offering elegant, resort-style living. Enjoy the thriving downtown core connecting you to shops, artisanal cafes, or relax and retreat at Okanagan Lake.
With the recently sold-out Skye and Herons residences, we are thrilled to announce that select homes at Osprey are now available for sale. That's not all! For a limited time only, Ledingham McAllister is offering a promotional decorating allowance with the opportunity to save up to $8,000* on our two and three bedroom homes. Don't miss out on this limited time promotion and the opportunity to live in this spectacular lakeside community.
NOW SELLING
Waterscapes Sales Centre
Address: #107 – 1089 Sunset Drive, Kelowna, BC
Hours: Saturday – Wednesday, from 12PM-5PM (closed Thursdays + Fridays)
Phone: 250.763.8313
Email:  waterscapes@ledmac.com
Web: ledmac.com/waterscapes/
*Maps and renderings are artistic representation only. The developer reserves the right to make modifications or substitutions should they be necessary. Prices and promotions subject to change without notice. Please contact our on-site sales team for details. This is currently not an offering for sale. Any such offering can only be made by way of a disclosure statement. This email and its content is copyright of LM Sydney Homes LP, LM Cedar Creek Homes LP and Waterscapes Homes LP. All rights reserved. Any redistribution or reproduction of part or all of the contents in any form is prohibited without prior consent. E. & O.E