International Women's Day 2019
International Women's Day is about recognizing and commemorating the achievements of women around the world. So today (and every day) we celebrate the women of LedMac! This amazing and diverse group of women play an integral role behind the success of this company and their dedication, hard work and accomplishments never go unnoticed.
At LedMac, we encourage a gender-balanced boardroom, a gender-balance of employees and a gender-balanced company. From Marketing, Development and Accounting, to Coordinators and Senior Level Executives, the women of LedMac represent all levels of this company. Let's go girls!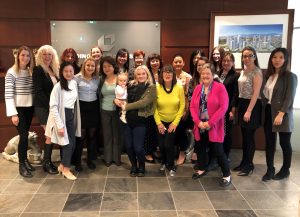 #IWD2019
#BalanceforBetter